Shaped by intelligence
Leading the way through innovation, we are the driving force in the international hunting rifle industry. Fifty years of expertise have sharpened our senses for intelligent advances. However, we never lose sight of our ethical commitment.
Powered by Performance
Everybody who works at Blaser shares the same enthusiasm for hunting. But we all have different talents. It is the diversity of personalities and seamless blend of skills that empower the company's continued success.
MIALLS GUNSHOP
Mialls Gunshop is the number 1 and most advanced gunsmithing facility in Australia.We boast a fully equip workshop and firing range facility on the lower lever of our building. Our staff are highly trained and between them have over 120 years experience, previously working for companies such as Purdey, Holland and Holland and Briley Manufacturing USA. We cater in all aspects of gunsmithing from the minor repair to the most complex and intricate work. We are also the chosen warranty repairer of many leading firearm distributors.
RAYTRADE
A family run business with over 40+ years in the firearm industry. Raytrade is one of Australia's leading wholesale distributors with such brands as Remington, Barnes, Marlin and Crosman just to name a few.

REMINGTON
For more than 200 years, Remington firearms have been forged from the untamed spirit that will always define our nation. The proud tradition that began with Eliphalet Remington's first hand-built rifle in 1816, continues to this day. Remington innovation is always ahead of its time, as evidenced by our rich history and long line of legendary firearms. The Model 700 and Model 870 have claimed their rightful places among the best-selling firearms of all time. Today, the Versa Max is quickly becoming the go-to firearm of choice for hardcore waterfowlers and the most demanding 3-gun competitors—an American icon on the rise. And Remington handguns like the Model 1911 R1 and the R51 are reinventing shootability and redefining performance. At our state-of-the-art R&D facility – the Rock – we're shattering convention and setting the performance standard all others must follow. As new generations inherit the American sporting heritage, we continue to expand, – building new plants and acquiring new companies to meet the challenge of increased demand. Revolutionizing an industry. Building a nation. Remington Country is, was and always will be bigger than any one place—boundless as the American spirit.
BARNES
In 1932, Fred Barnes began selling bullets made in his Bayfield, Colorado basement workshop. Over the next 40 years, the company gained a solid reputation.  The Company was sold and relocated to Montrose, Colorado. The name was changed to "Colorado Custome Bullets." 1974. Randy & Coni Brooks infused young blood and new life into the company when they purchased Barnes in 1974. Product performance, innovation and passion forged their dreams for the business into reality, producing some of the word's best ammunition for both the hunting market and military enforcement.

MARLIN
MORE THAN 140 YEARS IN THE WOODS HAS TAUGHT US A FEW THINGS.
Building rifles that translate to success in the real world of America's hunters and shooters is what we do best. Since the late 1800s, Marlin has produced the strongest, most reliable leverguns ever conceived.
The industry's most diverse line of rifles also includes an extensive line of rimfires in bolt-action, autoloading and, of course, lever action. Yesterday, today and for future generations, Marlin is proud to offer CLASSIC. AMERICAN. RIFLES.
https://www.marlinfirearms.com

CROSMAN
America's Airgun Company
Crosman Corporation was founded in 1923 in Rochester, New York and has been a leader in airgun innovation for more than 90 years. Today, over 300 workers are employed at our manufacturing headquarters in Bloomfield, New York. Additionally, Crosman supports thousands of U.S. jobs at other companies in fields that include component manufacturing, technical services, and transportation.
The very first Crosman air rifle was designed and built right here in upstate New York and that tradition of innovation and quality continues today. No company builds more airguns in America than Crosman. In fact, Crosman accounts for 83% of all American made or assembled Airguns.
Crosman's roots began with a simple, yet powerful, credo of quality and innovation. From its inception, Crosman's principal products have served the shooting sports, primarily airguns and airgun ammunition. Today, Crosman has a diversified product lineup that includes optics, archery and airsoft products, while continuing sustained growth in airguns. Many of our products are built in the United States from domestic and foreign parts and components.
Crosman Corporation is a recognized brand in 63 countries and we are continuing to grow and spread the fun of shooting around the world.
We are the brand your Dad and Granddad grew up with and we look forward to helping you introduce your son or daughter to the shooting sports.
BUSHBOW 3D TARGETS
Bushbow 3D Targets was founded by the speight family in Nanango QLD in 2005. Keith has over 50 years Archery experience and put this experience into the development into the Generation one products. With further R&D and feedback from clubs and customers Keith developed the Generation two products. Keith and his family have invested hundreds of hours of refinement and testing to develop a truly world class product.
Our vision is to continue to grow and promote the Bushbow 3D brand. We wish to share our great product with the other states of Australia ensuring Archers have access to affordable top quality 3D targets made by Australian Archers for Australian Archers. Bushbow 3D supports local archery clubs with sponsorship and discounts for members, if you run a club or are helping to grow a club we want to help. Contact us for more information.
Proudly Australian Owned and Made!
BUSHVELD HUNTING ADVENTURES
At Bushveld Hunting Adventures our vision is to share the African experience with you. It is likely to be the most exhilarating adventure you will ever undertake. Through Bushveld Hunting Adventures you will have access to the best private property concessions in South Africa. The majority of the hunting areas accessed by Bushveld Hunting Adventures are situated in the Limpopo province of South Africa close to the border of Botswana. Here, there is a wide variety of plains game on offer at very affordable prices with the option to undertake an expedition after any of the big five.
We can also arrange hunts into Botswana, Zimbabwe and Mozambique. The outfitters have been chosen by personal experience and for their truly professional attitude towards the job they love. There is a range of accommodation on offer from luxury lodges to adventurous traditional tent camps, around an open fire and underneath the stars of the African sky.
Your adventure can be tailored to your individual needs, this could be making use of the fully equipped hunting rig, going for long walks from camp in the walk and stalk fashion, or even chilling out in the well situated blinds and hides (a really great way to get up close and personal with the wildlife and get some great photo's). All of our hunts offer equal opportunity for the rifleman/woman or the archer and all of the trophy preparation is taken care of by the well trained skinners. Other than hunting there is also a variety of other activities nearby that can be made available during your time in Africa. These include adventures like fishing for tiger fish, bream and bass, helicopter flights, big five viewing, the white lion breeding project, crocodile farms, Sun City and much more.
www.bushveldhuntingadventures.com/
SWAROVSKI OPTIK
Scopes and Binoculars supplied by Swarovski Optik.
"Constantly improving what is good"
This has been the SWAROVSKI OPTIK motto since day one. For us, this also means exceeding our customers' expectations and surprising them time and again – with the precision of our products, with our innovative technology and with our comprehensive service.
STONEY CREEK
Stoney Creek – Our mission is to maximise your experience in all climatic conditions.
Stoney Creek is dedicated to crafting purpose built hunting gear that can withstand some of the world's harshest and most unpredictable environments. Designed using cutting edge technology that maximises quaility, performance and ultimately your experience. Hunting, it's in our blood.

https://www.stoneycreek.co.nz/
LOWA
We are proud to be able to present to you, a selection of the most comfortable quality boots, handcrafted in Europe. Lowa has been handcrafting boots for over 90 years.
The SSAA Shot Expo 2017:
The Shot Expo is Australia's largest event for the Sports Shooting Industry and showcases shooting, hunting and outdoor trades to enthusiasts, those wishing to participate in the sport and the general public with the view of improving public awareness, professionalism and safety. It is held in Melbourne every two years. Since its inauguration in 2005, the Shot Expo has experienced dramatic growth in both exhibitor and visitor participation. In 2011, over 200 booths were booked by companies wishing to promote their products and services with a waiting list, and with 10,000 visitors attending over the weekend.
BRISBANE 22nd 23rd August – Rna Showgrounds 2017
SYDNEY 25th 26th June 2018
PERTH December 2018
LIGHTFORCE AUSTRALIA
With more than 25 years experience, LIGHTFORCEis now a global leader in portable professional lighting systems as well as driving lights, rifle-scope optics and lighting accessories.
Unlike our competitors, we are undertaking pioneering work in the use of modern composite and eco-friendly materials.  This not only gives us a clear competitive advantage, but has also earned us a number of prestigious Australian and international design awards.  We continue to see growth in customer loyalty and confidence right around the world.
http://www.lightforce.com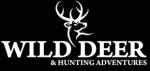 WILD DEER AND HUNTING MAGAZINE
Wild Deer and Hunting adventures magazine had its origins back in 2004-2005 when its creator Daniel Burke decided to try and enter the recreational hunting magazine market with a magazine aimed specifically at deer hunters-photographers. Essentially he was trying to get as many people to share their adventures either by photos or with stories and it has gone from strength to strength in the ensuing years. In recent times, the amount of women getting involved has increased dramatically as well as having a very healthy input from overseas readers.
Hunting, and deer hunting in particular, has had a massive spike in participating members in recent years and you only have to look at the photos gracing the pages of Wild Deer Magazine to see that the vast majority are a younger generation of men and women. Through the magazine, they are essentially sharing their photo albums with the world.
WILD DEER HUNTING GUIDING AND FISHING EXPO Myrtleford 2019
on: March 3th & 4th 2016.
At: 9.00am – 4.30pm Saturday &
9.00am – 4pm Sunday
Where: The multi-million dollar Bendigo Exhibition Centre is the largest clear-span facility of its kind in regional Australia and will be the venue for the 2016 Hunting & Guiding Expo.
Myrtleford Tobacco Complex,
235 Yackandandah Road,
Myrtleford, VIC
Entry: $20 Adults
$25- 2 day ticket
$50 Family Ticket (2 adults 3 kids upto 15yrs)
Children under 15 FREE (must be accompanied by parent)
* This show is not in conjunction with any other club or organisation.
Featuring over 260 sites indoor & outdoors!
This includes: Hunting, Guiding, Taxidermy, Guns, Knives, Fishing Gear, Swags, Archery, Camping, 4WD Accessories, GPS, Communication, Optics, Ammo, Quad bikes, Generators, Camper Trailers, Boats and Marine, Dune Buggies & more.
http://wilddeer.net.au/wild-deer-hunting-guiding-fishing-expo-2018/
RAPID EFFECTS
Rapid Effects Antler Lights are a unique, handcrafted indoor lighting solution from genuine deer antlers that have been naturally cast/dropped as part of the annual growth cycle of the deer.
Rapid Effects is an addition to Rapid Sparks Pty Ltd. Rapid Sparks was established in Sydney NSW as an electrical contracting business in 1998 and is still currently operating as such.
Our work has ranged from commercial fit-out and maintenance of high rise office buildings to small residential repairs. This broad scope of work also includes award winning luxury residential architectural renovations and rebuilds, which is currently our focus.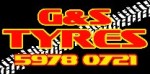 G&S TYRES
Thanks to G G&S Tyres the A.H.A Vehicles are decked out with with quality tyres for access to some of Australia's remote hunting/fishing locations. For a great deal on 4X4 Tyres give Greg a call at G&S Tyres
G&S Tyres – 33/17 Eramosa rd w, Somerville, VIC Contact Greg – (03) 5978 0721
BULLS BOARS AND BARRA CAPE YORK
Bulls Boars n Barra Safaris invite you to hunt & fish in one of the world's last frontiers, Cape York Australia. Only an hours light plane flight form tropical Cairns north Queensland, 1.1million acres of world class hunting & fishing paradise awaits. The country is untouched with no previous hunting pressure on any animals, it is even possible to stalk within meters of lone boars, large pigs & the massive scrub bulls. You will hunt through swamps surrounded by paper bark trees, creeks covered with tropical fauna and open lagoons flanked by native bird life. You will enjoy the many billabongs & river systems, testing your might against the world famous Barramundi.
We also have fantastic ammeneties. Our accommodation lodge has air-conditioning, flushing toilets, bar and an excellent shower after a hard days hunt. Experience the heart pumping adrenalin rush of taking a massive scrub bull, trophy boar or landing a giant Barramundi.
Huntfest Narooma:
HuntFest is primarily a combination of educational event and a photographic/media competition that will be held in Narooma on the NSW far south coast in June 2016. The photographic and media competition will have a number of categories, including junior and senior divisions in each category. HuntFest is the only photographic and media competition of its type in Australia.
    STS Targets
STS Targets is a home based small business located in Lewiston South Australia. Our mission statement is to provide exemplary customer service and high quality products to Australian Shooters.
With a background in Production Engineering, Shaun @ STS is always on the lookout for new and innovative ways of improving the sports of target shooting and hunting. This is demonstrated by STS's patented MoA ruler which combines everyday shooting concepts and innovative thinking to produce a cheap and useful product for Aussie targets shooters and hunters alike.
For all enquiries or to put forward your idea for a shooting accessory you would like to see on the market, please contact us!
WIDOW MAKER ARCHERY
Widowmaker commenced operations in 2008 with the start of design and testing of a broadhead to compliment the Australian Hunting Market. A 2 piece Alloy and Stainless Broadhead was created and this Broadhead is still the mainstay of Widowmaker. After its successful introduction into the Australian market in 2009, a further 2 piece Steel and Stainless Broadhead emerged as the Dangerous Game Broadhead for the larger species of game and Traditional Hunters. Widowmaker Arrows where next on the list in 2010,  these arrows proved to be some of the strongest arrows ever seen on the market and with there outserts became a favorite amongst many hunters. 2012 became the year of the Solid CNC machined broadhead offering the ultimate in strength and durability. These heads are almost indestructable and carry a full guarantee " you break or bend it guarantee and get 2 for 1 " this guarantee is not matched by any Archery Company in the world…2015 completed the current stock with the introduction of the Solid 3 Blade which carries the same guarantee as the Solid 2 Blades
https://www.widowmakerarchery.com

HUNT CATCH COOK – JASON SPENCER
Focusing on Game, Fish, Seafood and the various ways to harvest and use them. A page dedicated to my love of Hunting and Cooking. To highlight the fact that reward will always outweigh the effort. Wild food from Australia and around the world tastes that much better when you have made the effort to harvest it yourself… " Give a man a fish and you give him a meal…. Teach a man to fish and you will feed him for life."
I have always had an interest in harvesting my own food… My family has for hundreds of years……the fact is we have just forgotten how to…..

www.hunt-catch-cook.com


MAIN DIVIDE OUTFITTERS – NEW ZEALAND
Main Divide Outfitters, for the average Australian, American, Canadian, European and New Zealand hunters, because even I as an avid hunter wanting to hunt and travel find it costs a fortune to go for a hunt anywhere with trophy fees and unexpected or unexplained costs. Having personally guided in the United States for elk and mule deer, and being brought up in New Zealand with my father being a professional helicopter shooter and avid hunter has given me such a passion and understanding of hunting and wildlife in New Zealand and the Southern Alps that I wish to share it with many like- minded hunters. After working for the Department of Conservation controlling pests and animals in different areas around NZ, then guiding for outfitters in New Zealand and in the States, I decided it was time for an affordable, free range option for sporting hunters who love the outdoors and enjoy the love of the hunt.

www.facebook.com/pages/Main-Divide-Outfitters/162266620642560

THE FRIENDLY RABBIT TRAP COMPANY
The trap design is extremely simple, consisting of two plastic ends, one not unlike a flower pot, the other just a cap. Both ends have doors, one is lockable, the other swings freely from two hinges and relies on gravity for closure.
The centre portion of the trap consists of a rolled piece of wire netting, held firmly in place by plastic straps that press together. The ends are then attached using nylon one-way fasteners. All in all a set of five traps which come unassembled in a carton can be put together in about 10-15 minutes. Once assembled they are left in this state for future use and transport.

 http://www.friendlyrabbittraps.com.au/rabtraps.htm
AUSTRALIAN TAXIDERMY SUPPLIES
The new catalogue has a range of new manikins/forms and your old favourites. There are many new products available in this catalogue with our range continually expanding.
After creating new working relationships with overseas connections we are able to offer you McKenzie, Van Dyke, Wasco, Jonas, Tohickon and Research Mannikins products at affordable prices. We are the Australian supplier of Wonderflex.
Our selection of Ken Simpson and David Luxford forms/mankins have been developed over the twenty years. David continues to sculpt and add new forms to his collection, insuring our range of David Luxford forms continues expanding into the future.
We have new and exciting products, ranging from Fallow, Sambar, Red, Rusa, Chital, Hog Deer, Boar, Pigs, Goats, New Zealand, Birds and Exotic forms. Glass eyes, ear liners, habitat, tools, mounting supplies, paints, Wonderflex, Tanning needs, books, DVD's and our own ATS brand coming online soon.
Our new website has a extended colour catalogue and online ordering facility which enables you to order 24hrs a day. Telephone and email ordering are still available and no order is too small. We at Australian Taxidermy Supplies are proud to continue David Luxford's work developing and suppling a quality range of products for all your taxidermy needs. We are also committed in supplying our customers with ongoing support and basic tuition, there is always someone on the other end of the phone who is willing to help you, or guide you in the right direction.
We are proud members of the New Zealand Taxidermy Association.
www.australiantaxidermysupplies.com.au

VALLEY TAXIDERMY
We offer a full time Taxidermy service which operates in the Northern Suburb of  Wallan, located 40 min from the CBD of Melbourne. We offer a capeing service & will salt to prep your capes for tanning.Our current turn around time is 4 mths from drop off. You must allow an extra 2 mths if dropped off around the Xmas period due to related industry shut downs. We use the highest quality materials available & also import  supplies directly from the U.S.A.We are looking into tanning in-house, covering all tanning related products, e.g. Capes, Rugs & Flat Skins etc. Please feel free to look through our game catagories and see examples of our workshop.
http://www.valleytaxidermy.com.au
ZAHUNTERS DIARIES
Zahunters Diaries; is a series of DVD films, set and filmed in the Australian bush, with all game and film taken in free range conditions, and on private land. Produced and directed by Zaher Brais, and together with a few close mates, I hunt with a pet fallow deer named Bambi, and a pet goat named Goat, which throughout the series of DVDS you will see Bambi and Goat help me get really close to a few trophy Bucks and Billy's. Utilizing both my bow and riffle, all game animals are taken on fair chase conditions.   
http://www.zahuntersdiaries.com.au
SKOPECAM
Skopecam is an iPhone mount for you rifle scope that allows you to capture those amazing hunting moments for you to relive and share!
I'd been a good boy all year, and Santa had rewarded my virtue with a shiny new iPhone 4. None of my old brick phones could record video like this thing could: 720p, 30fps, 48 kHz stereo audio. Glorious.
So when my cousin Tim and I went out to snipe some bunnies in the back paddock with our trusty .22s (a Christmas tradition), we tried recording a few kills through the scope. The footage was awful—impossible to focus, impossible to keep still.
Using the materials at hand (scraps of cardboard from the Christmas bon-bons box and some paddle-pop sticks), we forged a makeshift contraption to hold my iPhone firmly in place while we shot. The thing was ugly. It fell apart in twenty minutes. I got a splinter. But it worked—we played the footage of Tim nailing a hare from 200 metres until New Years Eve.
Skopecam was born.
skopecam.com
 HCG – LIKE A GIRL
HIGH COUNTRY GEAR for GIRLS
So you are all familiar with our catch phrase HUNT Like a Girl but did you know HCG Like a Girl is not only the place to turn for women's hunting apparel in Australia. We also offer some great designs for pretty much anything you can get up to in the high country. HCG Like a Girl casual clothing is designed for women just like you who have a passion for the outdoors. If you love hunting, fishing, riding, camping, and farming then you should be proud of it. HCG clothing offers some great designs in comfortable, practical, women's cuts. Just because you love to spend time in the bush with the boys it doesn't mean you have to dress in their clothes!
Through our own range of clothing as we hope to be able to provide for the needs of women with a passion for getting out there and living life to the fullest. It's your life, live it… Like a Girl.
Wild Women Calender – We are currently searching for both advertisers and Wild Women to be a part of the 2016 Wild Women Calendar. For more information email wildwomencalendar@outlook.com or phone 0429166533.
https://www.facebook.com/wildwomenhunt
SILVA FOX WHISTLES
How close do you want to get?

Whether you are a keen shooter, bowhunter or even a wildlife photographer, the Silva Fox Whistle will call in foxes and a variety of other predator species.

Made to a traditional design used for over 100 years, this newly refined and improved version features an amazingly effective call in a design that is both robust and attractive.  The "Silva" is a Must-Have for any hunter!

http://silvafoxwhistles.com.au/
PAUL BOAGS OUTDOORS
Paul Boag is a fourth generation sambar hunter and along with his wife Monica he operates a business offering educational courses in deer hunting.
Paul has developed a reputation as one of Australia's foremost deer hunters and photographers and he is passionate about sharing his knowledge with the next wave of hunters. He goal is to teaching as many fellow hunters, how to successfully harvest and prepare their own FREE RANGE, ORGANIC, RED MEAT!
The Boag family dynasty,100 plus years of hunting sambar deer in Australia!
Our mission is to pass on the knowledge Paul has gained, during a lifetime of hunting  to others, who in turn can pass it onto their own family and friends.  Ensuring our fantastic way of life is kept alive for generations to come.
EVOLUTION GEAR
Why EVOLUTION GEAR?
For the serious outdoorsman there is gap in the market for premium quality, innovative and functional gear that does not attract a hefty price tag.
EVOLUTION GEAR products are specifically targeted and are dual purpose, meaning these products can be used for hikers, hunters, campers, outdoors-man, security personal, outdoor tradesman/workers and also can be used for the everyday.
THE TANNER
For all your tanning needs contact Nabil: 0425 838 666
LONG SHOOT SHOOTING SUPPLIES – LONG RANGE SHOOTING COURSE
LR-2 Course – With Scott Pattel
The LR-2 course was designed in a way so it doesn't matter your skill level, you will walk away having learnt something or have the feeling of accomplishment at the end of the course. The course is held at a number of locations over a 2 day period, location is also determined by the groups skill level. I have a chat to each student while booking as to make sure you are getting grouped together with shooters of the same or similar skill level or wanting the same course outcomes. At all LR-2 courses students will sleep on location or as close as possible as to make best of the time over the duration of the course.  Storm Tactical Data book and a Gift bag with a number of items in it will be issued to you at the start of the course. Courses are run every 2nd weekend each month. Course starts around 0800-0900 on the sat and finishes around 1300-1500 Sun so people can still make flights home.
I also do call outs for people who only have a few hrs to spare and just want to head to the range and catch up for some advice or guidance.
     STARLINE HOUSEBOAT HIRE
Welcome to Eildon Houseboats, offering houseboat hire on Victoria's beautiful Lake Eildon for a perfectly relaxing holiday.
Only 1.5 hrs drive from Melbourne, Lake Eildon is a vast waterway set amongst national parks, bushland and farming country. Explore the lake at your own pace and choose from hundreds of secluded and peaceful coves dotted around the shoreline. Enjoy the clean air, take walks in the national parks or cast a line to catch one of the many fish species that inhabit the lake.Our houseboats are safe, clean and comfortable, providing a complete floating home for you to enjoy as you explore the lake. We take pride in offering the best rates on the lake, so don't hesitate to call to make your booking on 0438 444 478.
http://www.eildonhouseboats.com.au/
   CANTERBURY TAHR HUNTING GUIDE
I am a outfitter member of the 'New Zealand Professional Hunting Guides Association'.  As a paid up outfitter member I hold a concession to legally operate as a hunting guide on Department of Conservation Lands. I have been guiding hunters since 2006. As a teenager I started hunting professionally back in the early 1980's working for the government culling both Red and Sika deer, goats wild pigs and feral cattle – working both the North and South Islands. In the winter I hunted possums for their skins. It was a career I had for over 17 years.
In my early culling days we worked in remote places for up to 5 weeks at a time camping in pairs but hunting alone each day, with only my trusty hunting dog Basil for company.
"The country we hunted was rough and our camps very basic, it took a special person to do this job for a long time. However, in spite of the hardships I feel I have been rewarded with countless memories of some very special back country places, something I try to share with my clients". John Royle
Towards the end of my culling career I worked with Jason Diedrichs in the lower North Island. Jason went on to become a very good hunter and is a top bloke to work with despite the fact that he still forgets that I don't take sugar in my BREW! He is now a helicopter pilot and the owner of  Amalgamated Helicopters. Jason and myself now work together on offering guided hunting trips for Red deer in the lower North Island. You can check out his website of Red deer  trophies on www.amalgamatedheli.co.nz
In recent years I have myself become interested in trophy hunting overseas and have to date hunted in Africa, Australia and the United States. This has given me some real insight into some of the many difficulties faced when planning and implementing overseas hunting trips. Something which I have been able to use to improve the services I provide my own clientèle.
http://www.tahrhuntingguide.co.nz
Want to be part of Australia's latest and greatest Hunting Adventure and outdoor series? Want a marketing program that gets your product in front of an International audience.
Contact us at: info@ahatv.com.au