BUSHVELD HUNTING ADVENTURES - HUNTING AND FISHING AFRICA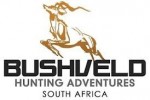 At Bushveld Hunting Adventures our vision is to share the African experience with you. It is likely to be the most exhilarating adventure you will ever undertake. Through Bushveld Hunting Adventures you will have access to the best private property concessions in South Africa. The majority of the hunting areas accessed by Bushveld Hunting Adventures are situated in the Limpopo province of South Africa close to the border of Botswana. Here, there is a wide variety of plains game on offer at very affordable prices with the option to undertake an expedition after any of the big five. Other activities nearby that can be made available during your time in Africa. These include adventures like fishing for tiger fish, bream and bass, helicopter flights, big five viewing, the white lion breeding project, crocodile farms, Sun City and much more.
http://www.bushveldhuntingadventures.com
https://www.facebook.com/pages/Bushveld-Hunting-Adventures/159630977400399?sk=info#!/pages/Bushveld-Hunting-Adventures/159630977400399
Herne Lodge Tasmania
Historic St Patricks Plains
Your hosts, Paul and Shauna Ellis, have a great love and knowledge of 'St Patricks Plains', which they enjoy sharing with guests. Paul's easy manner makes him the perfect host and guide, enhanced by his lifetime knowledge of the property. Shauna, who previously hosted guided fly fishing clients, has a passion and flair for cooking, especially with local fresh quality produce, which Tasmania has in abundance.
Our Experienced Hunting Guide
Guy, our chief guide, has an innate and extraordinary zeal for the hunt. His natural ability has been honed by his experience as an outfitter in Alberta, Canada. You will not fail to respond to his enthusiasm, energy and skill.
https://www.facebook.com/pages/Herne-Lodge/171201079728922?fref=ts
MAIN DIVIDE OUTFITTERS – NEW ZEALAND
Main Divide Outfitters, for the average Australian, American, Canadian, European and New Zealander hunters, because even I as an avid hunter wanting to hunt and travel find it costs a fortune to go for a hunt anywhere with trophy fees and unexpected or unexplained costs. Having personally guided in the United States for elk and mule deer, and being brought up in New Zealand with my father being a professional helicopter shooter and avid hunter has given me such a passion and understanding of hunting and wildlife in New Zealand and the Southern Alps that I wish to share it with many like- minded hunters. After working for the Department of Conservation controlling pests and animals in different areas around NZ, then guiding for outfitters in New Zealand and in the States, I decided it was time for an affordable, free range option for sporting hunters who love the outdoors and enjoy the love of the hunt.
www.facebook.com/pages/Main-Divide-Outfitters/162266620642560
Fowl Talkers – Duck Hunting and Guiding
Coming Soon – Fowl Talkers – Duck Hunting and Guiding
Fowl Talkers – It's an Obsession – Australia's first Duck Hunting DVD – Released Feb 2014
MOUNTAIN CREEK GAME PARK

Mountain Creek Game Park invites anyone interested to come and have a look around the property for free during December 2013 and January 2014. We would love to show anyone around and have already started taking bookings for next year's hunting season.
This is exciting news for hunters, photographers and people who just want to get out into the bush and enjoy looking at magnificent animals in their natural environment. Mountain Creek is located just 2 ½ hours North West of Brisbane, near Gympie in Queensland.
The property has now been stocked for the upcoming hunting season and Michael believes that they have some of the best red stags ever seen in Australia. Mountain Creek will have animals for all budgets. 
Mountain Creek has been created to secure the hunting future for generations to come and to improve genetics that have been depleted in wild stocks; also to give hunters, photographers and people who appreciate animals in a remote natural setting a quiet place to enjoy. 
The most exciting opportunity for hunters, photographers or anyone who has always wanted to own their own property but for financial or practical reasons have been unable to do so, is that Michael has decided to sell a limited number of shares in Mountain Creek. This is a once in a lifetime opportunity to secure your family's hunting future which has never been available before. This will allow people to have all the benefits of owning a rural property without the hassle of running it and without the ongoing costs that normally accompany owning a property.
http://www.mountaincreekgamepark.com.au/
Hunting DownUnder – New Zealand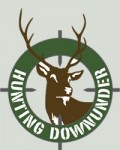 HUNTING DOWNUNDER, leaders in Red Stag hunting in New Zealand offering a hunting concession in a relaxing environment that works on a 'quality not quantity' attitude with a maximum of 4 hunters (or 2 parties) being in camp at any one time to ensure that 'personal touch'.
For the last 3 years Hunting Downunder has been very successful in guiding clients onto trophy Sika Stags, and is now expanding to offer a great range of New Zealand and Australian big and small game animals in their natural environment amongst spectacular scenery.
Not only do we offer amazing hunting opportunities, but we also have New Zealand's highest naturally stocked river for trout in our backyard, the mighty Mohaka!!.
During your experience with Hunting Downunder you will hunt with professional guides that are here because they love it. It's not a job to us, it's a passion!
Hunting Downunder is located in 'the sunny Hawkes Bay' region on the East Coast of the North Island, NZ, a comfortable one hour drive from Napier airport – where you'll be picked up at the beginning of your hunt of a lifetime!
www.huntingdownunder.co.nz
Bulls Boars and Barra Cape York

Bulls Boars n Barra Safaris invite you to hunt & fish in one of the world's last frontiers, Cape York Australia. Only an hours light plane flight form tropical Cairns north Queensland, 1.1million acres of world class hunting & fishing paradise awaits. The country is untouched with no previous hunting pressure on any animals, it is even possible to stalk within meters of lone boars, large pigs & the massive scrub bulls. You will hunt through swamps surrounded by paper bark trees, creeks covered with tropical fauna and open lagoons flanked by native bird life. You will enjoy the many billabongs & river systems, testing your might against the world famous Barramundi.
We also have fantastic ammeneties. Our accommodation lodge has air-conditioning, flushing toilets, bar and an excellent shower after a hard days hunt. Experience the heart pumping adrenalin rush of taking a massive scrub bull, trophy boar or landing a giant Barramundi.
Total Safari New Zealand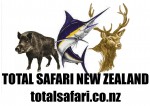 At Total-Safari New Zealand, we pride ourselves on providing a truly unique, individualised tours of New Zealand at an affordable price. We specialise in exporing the great outdoors – the way the locals do!
We are local hunting and fishing experts and with our flexibility & wide range of activities and locations, you too can experience the best of what "Wild" New Zealand has to offer.
Your experienced guide Matthew Breach and his team will take you off the beaten track and introduce you to some of our countries most remote and beautiful locations.
Accommodation, meals, transport and equipment can all be taken care of and we'll provide all the equipment,expertise and advice you need to make sure your trip is successful and the experience of a lifetime!
Whether its a group of of friends, family holiday, or corporate experience or Whether it's Roughing it "kiwi styles," or 5 star accommodation with the food and wine to match?? – we can tailor make a tour package to suit your needs.
We have casual day trips, overnight experiences, or muti day/multi destination tours… See our great range of packages and find the option that suits you. Or contact us to discuss your specific requirements and we'll make it happen.
 Broken Water Trout Tours – Tasmania

Professional guided trout fishing tours with a local guide who knows the waters of Tasmania intimately. Tours specialising in fly fishing, but also offered are lure and soft plastics fishing to wild Tasmanian trout.
Come with us to fish lakes and rivers, wading or walking, and stalking wild brown and rainbow trout in Tasmania's picturesque inland waters. Covering lowland rivers of Northern Tasmania, as well as the world famous Central Highland lakes, and the wild western lakes. We provide a unique and unforgettable experience that will live in your memory for years to come.
Accommodation is also available on request for your Tasmanian trout fishing adventure with Broken Water.
Broken Water operator and head guide, Brett Smith, has over 25 years experience fishing in Tasmania for trout. Brett is a local, born and bred in Devonport, and full member of Trout Guides and Lodges Tasmania and is tourism accredited. Brett also writes regular fly fishing feature articles for Victorian and Tasmanian Fishing Monthly.
Tony Entwistle's New Zealand Fly Fishing

Sight fish for large wild brown trout with experienced New Zealand fly fishing guide, Tony Entwistle.
Explore the amazing rivers at the top of the South Island for some of the finest fly fishing in the world. Nelson / Marlborough and the upper West Coast are favourite destinations for anglers who love clear waters and wild places … a must-do for any angler serious about their sport.
tonyentwistlesflyfishing.co.nz
Tongariro River Rafting/Fly Fishing Tours
Southern Lake Taupo's most experienced rafting company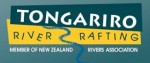 Tongariro River Rafting is a 100% Kiwi company owned by local husband and wife team Garth and Leigh Oakden. Garth has been a rafting guide on central North Island rivers since 1987 and knows these waters like few others. All our guides are fully trained rafting professionals, our equipment is top quality and the company is 100% compliant with Maritime New Zealand requirements.  They are a Qualmark endorsed visitor activity. Tongariro River Rafting is a member of the New Zealand Rafting Association.
Raft Fishing
The Tongariro River is world famous for its trout fishing. Most of the upper river however can only be reached by kayak or raft.
This wilderness section of the river, with its crystal clear pools and unspoilt runs, gets minimal angling pressure compared to the lower Tongariro and can therefore deliver exceptional fishing.
The upper river is open to anglers from December 1st to May 31st each year. For anglers seeking uncrowded waters and large numbers of quality fighting fish, this can be trout heaven.
http://www.trr.co.nz/
Dundee Beach Fishing Charters
Dundee Beach Fishing Charters offer Barramundi fishing charters, Bluewater Reef and Sportfishing charters at Dundee Beach 170km out of Darwin, located in the Northern Territory of Australia.
We have 25 years' experience in Northern Territory fishing charters and we know how to meet your expectations. We love what we do, and our passion for adventure and fishing is infectious. You'll be taken fishing by people who are just as excited about your trip as you are! We believe a fishing trip should be about catching lots of what you want to catch and having a great time while you're at it.
You choose your adventure, and we can deliver a complete fishing charter package for single anglers, families, groups, fishing clubs and corporate groups. You can customise your experience to suit your budget and specific needs.